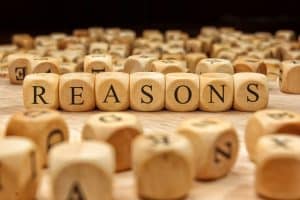 You may be wondering if it's a good idea to choose porcelain veneers for your smile. When you make your way through the variety of treatment options that we offer for cosmetic improvements, you may also wonder if there's a right or wrong way to navigate yourself. Fortunately, we are happy to offer you the guidance you seek, particularly when you are feeling extra curious about a treatment option. When it comes to veneers, we suggest you think over some important details that may assist you.
You Want A Major Change (With Lots Of Changes)
We often recommend patients consider porcelain veneers when they are looking for a way to make a long list of changes (and quickly). For a convenient way to deal with chips, cracks, awkward tooth shape, mild overlapping, spacing, discoloration, problems with texture, and more, choose veneers. With just a few visits (and only one treatment), your smile will look dramatically better.
You Don't Qualify For Other Cosmetic Treatments
Maybe you have considered whitening but your staining is too severe. Perhaps you were thinking about bonding and contouring but you have too many concerns to address. When other cosmetic treatments just aren't up to the task, porcelain veneers can often come to the rescue.
You Feel Educated And Ready
Of course, one of the best reasons to choose porcelain veneers is the fact that you know all about them and you really want them. Once you have researched your options, you are informed regarding veneers, and you're ready to move forward, there's no reason to hesitate!