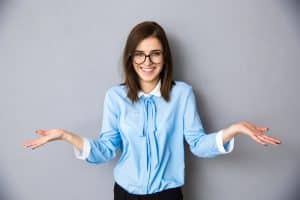 When you are making your way through your dental hygiene session, you might find that some of the information we provided you during your last checkup has become a bit fuzzy, so you do your best to fill in the missing details the best that you can. Unfortunately, if you make assumptions about your smile and your habits based on the way things seem, you might not end up with good results. Ready for some examples? They will help you keep your oral health its healthiest.
You Don't Need A New Toothbrush Yet (Or Do You?)
You might think to yourself as you brush that it's only been a couple months since you purchased your toothbrush. As a result, you assume that your brush is providing your oral health with optimal benefits and that you don't need a new brush yet. However, you should take a close look at those bristles from time to time. If they look worn down or frayed before the three-month time limit is up, go ahead and replace it. A worn brush is not going to do you much good!
Your Gums Look Healthy (But Are They?)
Perhaps you're pretty good about your brushing and flossing (but you might skip it every now and then). Instead of remaining consistent with your habits, you judge your oral health by looking at your smile in the mirror. If your gums look healthy and your teeth feel okay, you assume all is well. Unfortunately, a smile that looks and feels okay may still be experiencing the onset of problems like gingivitis, early tooth decay, and even oral cancer. Even if everything seems fine, you still need to schedule an exam and a cleaning with us two times a year.